How To Get and Watch Sky Go on Firestick? [Updated 2022]
Sky Go on Firestick:
Today, we'll talk about the Sky Go app and how to quickly download and install it on a Firestick. Actually, there are many methods for installing apps on a Firestick that are available online. We will discuss the Best and Easiest Way to Install Sky GO on Firestick in this article.
The main reasons why people favor the firestick are its portability and user-friendliness. The majority of Firestick's applications, including third-party ones, are supported. Additionally, Firestick users can download the third-party programs in APK format. Despite lacking several programs, the Amazon Firestick has its own App Store. In order to install it, the user must obtain it from a third-party website.
Sky Go

Sky Go is a fantastic tool for watching live TV and on-demand content. In reality, it offers material from a wide range of areas, including sports, movies, news, live television, and much more. Most of all, it provides consumers with On-Demand Content and covers all the genres.
Sky Go offers free membership plans to SKY box users, though. However, if you do not currently have Skybox, you must sign up for their packages. Users can choose an SKY Go bundle based on their interests, such as sports, movies, or entertainment.
See Also: How To Install and Watch BritBox on FireStick? [Step by Step Guide]
Features of Sky Go
To watch later, download your preferred movies and TV shows to your device.
Parental Controls Are Available: Users Can Maintain Family-Friendly Content.
We can view missed episodes thanks to its On-Demand feature.
allows for the activation of 5 devices per account.
Your internet speed affects how well a stream works.
A reminder can be set for a live TV show, match, and more.
You will see channels that appear that list all of the upcoming TV shows and movies on SKY GO.
The featured content that is regularly seen worldwide is recommended by the SKY Go app.
How To Register, Sign Up, Sign in to Sky Go on FireStick?
Visit the Sky Go website.
In the top right corner, there is a menu option.
Click on it.
The Select Register or Sign in.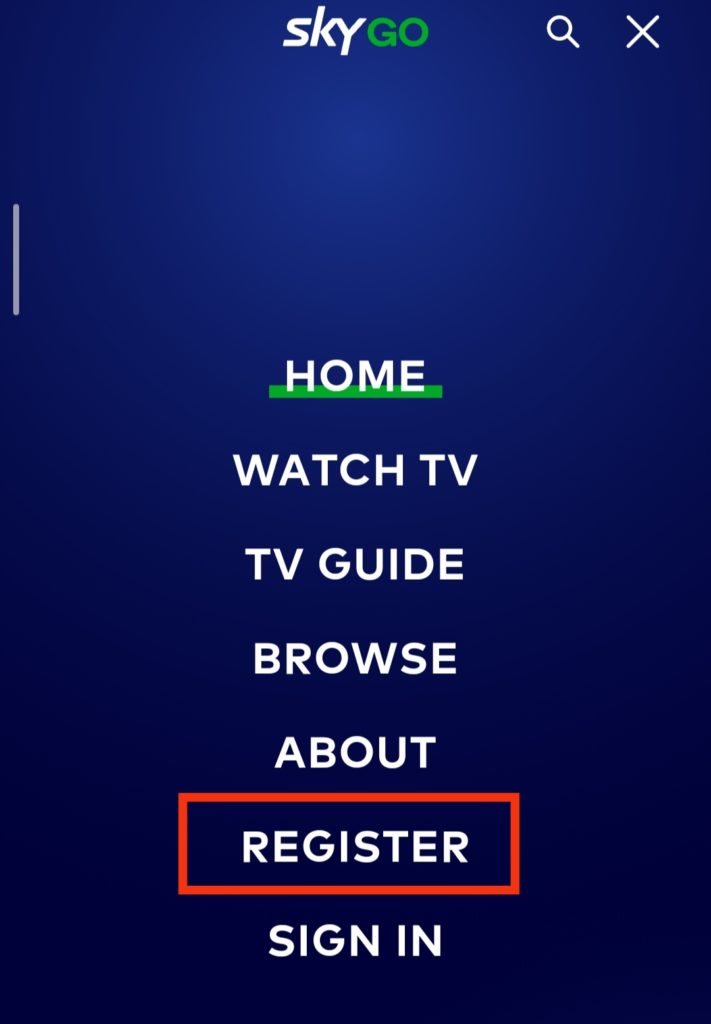 Complete the form.
Click Create Sky ID in step six.
And that's it. You currently have a Sky account, which you used to sign in to your Firestick.
How To Get and Watch Sky Go on Firestick?

Installing the Sky Go app on a Firestick requires the following steps. This process works with all Firestick models, including the cube and 4K models.
Make sure that the Firestick is turned on and that it is linked to a strong and stable WiFi network.
The Search function can be found on the Topbar. Just move on with the Firestick controller and open it.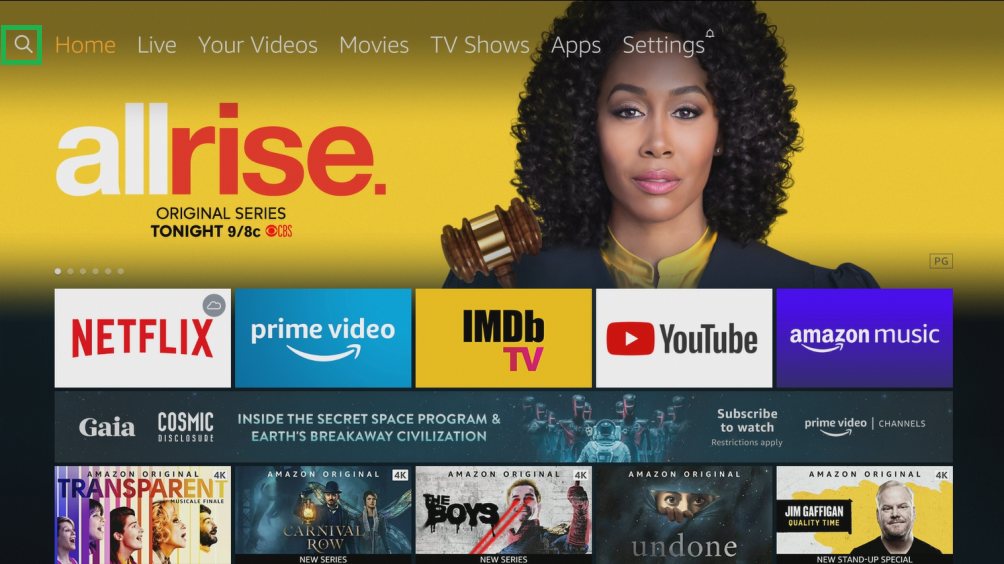 By choosing the letter with the Firestick controller and clicking on search, type Sky Go.
A list of programs that choose and launch the Sky Go App is shown below.
There is a Get it option on the Sky Go app dashboard. Select Get it.
It will start downloading and installing the Sky Go software on Firestick automatically. Once completed, the apps can be found in your apps section.
How To Sideload and Install Sky Go on Firestick using Third-party Apps?

The Amazon Firestick is an easy-to-use device that supports downloading third-party apps. So, downloading and installing Sky Go on FireTV is doable via a variety of techniques. Let's go over each one in turn in the headers that follow below.
The Downloader program and Es File Explorer are the two methods for downloading software that are most frequently suggested.
You need to make a few adjustments to your settings in order to download third-party apps before you can start sideloading.
How To Enable Apps from Unknown sources on Firestick?
First, turn on the Firestick.
Open Settings from the top menu.
Locate My Fire TV/Device under Settings.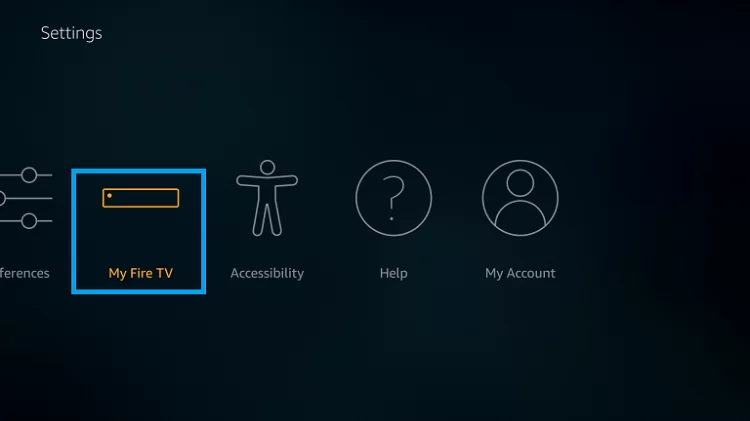 Open the Developer Option.
From the list, choose Apps from Unknown Sources.
Turn on the Pop-Up notification by clicking the Turn On button.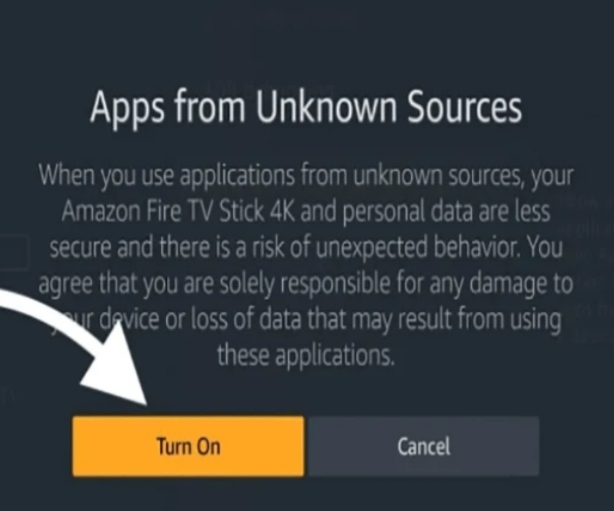 Then, return to the Home Page.
You are done. You can now install the most recent version of SKY GO on Firestick by using one of the sideloading techniques.
The majority of consumers like downloading the SKY Go APK for Fire TV. Possibly because they jailbreak their Firestick. We have created a technique for that user to sideload the Sky Go software using the Sky Go URL for Firestick.
Download Sky Go App on FireStick using Downloader

To the Sideload Sky Go app, you will be in need of a Downloader App for Firestick. Be certain to have downloaded it from the Amazon App store.
Launch the Downloader app on the Firestick.
A box to enter a URL can be found in Dashboard. Put the URL in the box provided.
Sky Go Fire Stick URL: https://bit.ly/2MJIcba
Select "Go."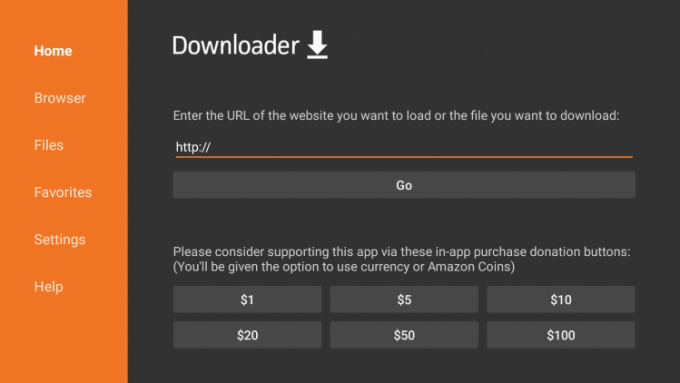 The SKY Go App will start downloading from that URL.
Click the Install button when the download has finished.
The Sky Go app will start to Install.
Select Done.
The SKY GO app is now available in the Firestick apps category. After installation, you may log in to SKY Go using your login and password and use it as any other application.
Install Sky Go on Firestick using Es File Explorer

Users who already have Es File Explorer can start the installation process below right away. Es File Explorer should be installed on Firestick if you don't already have it.
Open the Es File Explorer app on your Firestick first.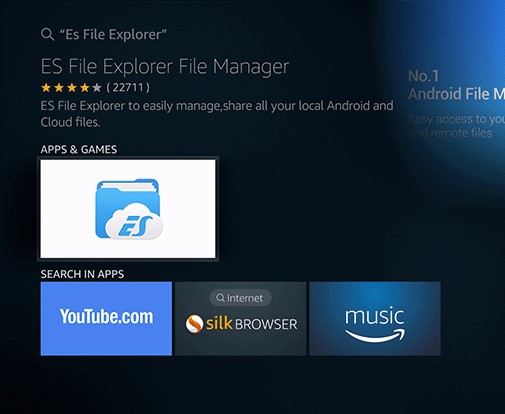 The "+" tab is located at the top right menu.
On the screen, a small conversation box appears. for entering the Pathname and URL.
Enter the pathname and URL in the box provided.
Firestick SKY GO URL: https://bit.ly/2MJIcba
select "Download Now."
The SKY GO file will be downloaded to the Firestick.
Click Open File after the download is finished.
A new notification with an installation choice comes on the screen.
select Install.
The installation process starts and is finished in a minute.
Select "Done."

I'm done now. SKY GO was successfully installed on my fire stick. The SKY GO app is now accessible from your Apps area.
How To Get Sky Go on Firestick via Aptoide TV?

Similar to a Play Store, Aptoide TV contains all the applications. However, because it contains all the unlawful software, installing apps on Firestick is not advised. To install Aptoide TV on a Firestick, click here.
Install and Open Aptoide TV on your firestick.
A search bar is located at the top.
Search the SKY GO app there.
The Sky Go App will show in the search results. To open it, tap on it.
Tap on the App. It leads you to its dashboard.
Select Install.
The SKY go will start to download and install on your Amazon Firestick.
After it is finished, you are taken to the SKY Go dashboard.
Installation is finished. Return to the home screen, where the SKY Go app is located.
How To Download and Stream Sky Go on FireStick from Smartphones.
Another unique way to wirelessly download and stream the sky go app on a Firestick is by using either Apps2Fire to install it or screen mirroring from your smartphone.
Install Sky Go App on Fire TV Stick using Apps2Fire

In order to use the Apps2Fire, you must be aware of the Firestick's IP address. To learn how to change the IP address on a Firestick, click here.
First, install Apps2fire on your Android device.
Install SKY Go on your Android device as well.
Launch the Apps2Fire application.
Select Setup.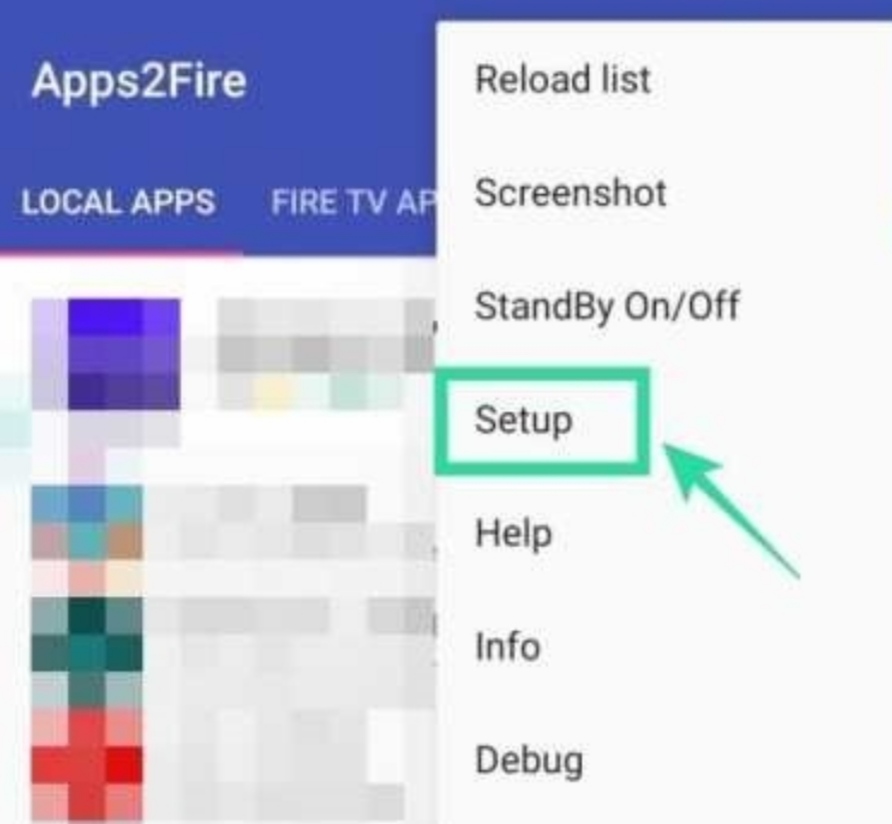 Type in the IP address of your Firestick.
Select "Save."
Select Local Apps at this point.
The Sky Go app can be found there. Select Download.
A wireless app installation on the Firestick will start.
Locate the SKY Go app on Firestick after the installation is complete.
Screen Mirror Sky Go on Amazon FireStick from mobile devices

One of the easiest and simplest ways to download Sky Go content to your Firestick is by using the Screen Mirroring option. Use the steps listed below to screen mirror your Android or iOS device to the TV.
Start by turning on your Firestick device and establishing a wifi connection with it using the same router as your smartphone.
Next, use your smartphone to access the Apple App Store or Google Play Store.
Look for the Sky Go app in the appropriate app store and download it to your phone or tablet.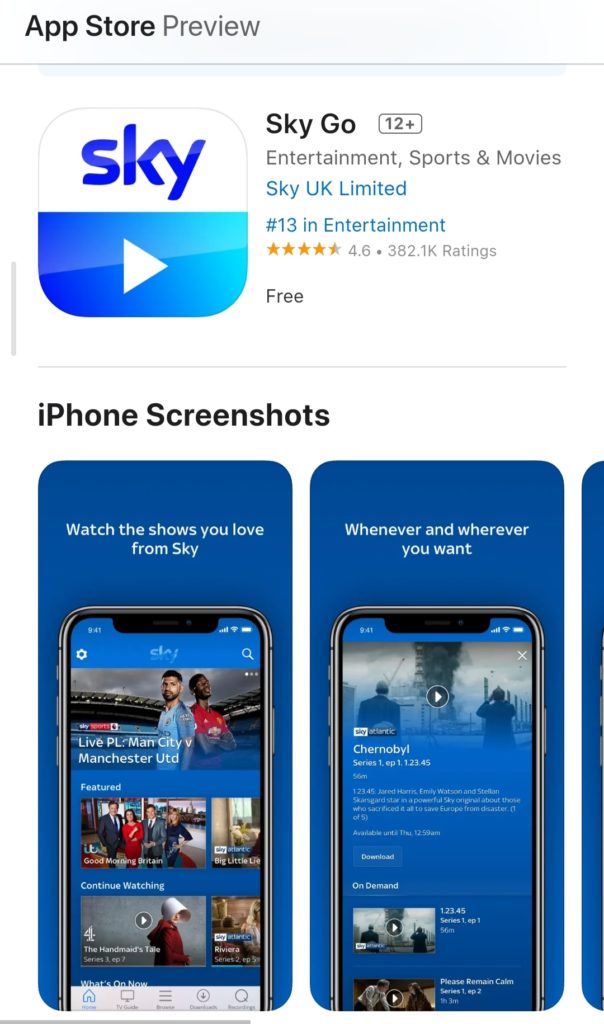 Launch the app and log in to your count using the appropriate information after the installation was successful.
Next, choose your favorite Sky Go content using the smartphone app.
To cast your device to the TV, go to the Control Panel and select the Screen Mirroring or AirPlay option.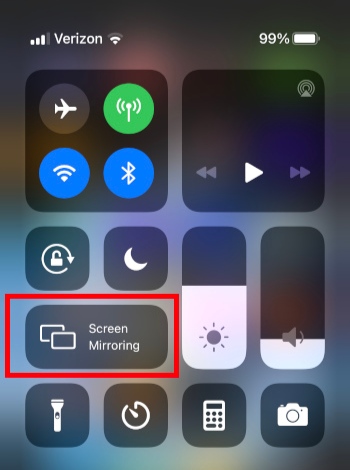 After receiving a list of available devices, choose your Firestick device from the list.
At this point, you can watch your preferred Sky Go programs on a big screen.
See Also: How To Fix ITV Hub Not Working on Firestick
How To Fix Sky Go not working on FireStick?

Despite the fact that Firestick does not support the Sky Go app, we have covered a few potential methods to install the program on your device.
However, there may be times when your Sky Go app crashes as a result of a technical issue. To answer the problem in under a minute, use the solutions provided below.
Clear Cache: The Sky Go app on your device may become quite unstable if you use it frequently. This appears to be a result of background-stored app data. The not working issue can be resolved by clearing the app's cache.
Get another Apk File: Another factor can be an issue with the APK file. Indeed, during sideloading, the APK file's bugs can cause the app to crash instantly.
Reinstall the Sky Go App: Remove the APK file and the current Sky Go app from your device. For a seamless streaming experience, get the most recent Sky Go APK version from a reputable website.
Reset your Firestick: The final alternative to resolve the problem is to factory reset your Amazon Firestick. This procedure appears to reset all sideloaded options and return your device to its factory settings. Therefore, be sure to have a backup of the crucial data on the gadget.
Conclusion

Everyone enjoys using the Sky Go app on Firestick because of its attractive content, most certainly. So, using an SKY Go URL for Firestick, we tried every option to download and install Sky Go on Fire TV. Simply follow the instructions in this guide, and if you run into any problems or have any questions, post a comment below.
Some users are experiencing issues with Sky Go not functioning or not opening on Firestick. We have created a recovery solution guide specifically for that user. I hope the method works for you, and that you enjoy using Firestick to watch SKY Go.
Summary
You may download and quickly install the Sky Go app from the Amazon App store. Make sure you've already created a Sky Go login account before installing. So, logging into Sky Go on Firestick is simple.
You can quickly install SKY Go on a Firestick. Most There are probably a lot of options, such side loading or purchasing via the Amazon App store. We advise downloading the Sky Go app from the Amazon App store to Firestick.
The SKY GO URL for Firestick is required to download the SKY go App. You can use the Downloader App to use the URL to download SKY Go on Firestick.
By purchasing one of their subscription plans, you may watch Sky Go on Firestick. Install the Sky Go app on your Fire TV, then sign in with your username and password. Following that, you can enjoy watching all of your preferred channels.
Using the Sky Go app on streaming devices is totally free for current Sky subscribers. You may start using it right away by just logging in with your Sky account credentials.
The cast feature cannot be used straight from the Sky Go app, sorry. There is no built-in cast feature in the Sky Go app. To cast Sky Go content to your smart TV, you must use a third-party casting software.
Errors might occur frequently. Cached data and awaiting updates are a couple of the possible causes. To avoid these problems, it is essential to keep your Sky Go app updated.