What is DirecTV Go? [Full Review 2022]
What is DirecTV Go?
DIRECTV GO is an online subscription-based streaming service and video-on-demand TV which runs as a subsidiary of DIRECTV in Latin American countries.
It was launched on 2018, in Bogotá, Colombia, and later extended to other latin American countries like Chile, Brazil and others.
DIREC TV GO gives you access to stream content on demand, however pay-per-view events are exclusive to only TV, so they are not available on the Direc TV go platform.
DirecTV go is supported across multiple devices and countries which we will discuss later in this article.
It comes with more than 89 channels , including some of the most popular TV channels like ESPN +, FOX +, ESPN2, ESPN3, Animal Planet, DirecTV Sports2, etc.
Read Also: What Channel is UFC on DirecTV
It runs independent of the main Direc TV so you don't have to be a Direc TV subscriber to use the Direc TV Go streaming service.
Channels Available on DirecTV Go
Channels available on DIREC TV GO are exclusive to subscribers of this platform. For DIRECTV Satelite users, the available channels depends on the subscription plan you purchased.
DIREC TV satellite grid display is not available on DIREC TV GO due to restrictions on the use of the channel.
There are differences in the available Programs depending on the user's location and package.
However, the available channels on DIRECTV GO basic package are as follows;
A&E, AMC, Animal Planet LatinAm HD, 3 antenna, Areseries, AXN, Baby TV, Boomerang, snail, Cartoon Network, Cinemax, City television, cnn in spanish, CNN International, Central comedy, DIRECTV Sports, DIRECTV Sports+, DIRECTV Sports 2, Home & Health Discovery, Discovery ID, Discovery Children, Turbo Discovery, World of discovery, Disney Channel, AND! Entertainment, The greedy, The weather, ESPN, ESPN +, ESPN2, ESPN3, European Europe, Cinema & Arts, Food network, FOX, Fox Sports, FOX Sports 2, FOX Sports 3, FX Movies, sequins, Golf channel, H2 history, Historical channel, HST, I-SAT, Durée de vie, Classier, NatGeo Children, NatGeo Wild, Nick Jr., Nickelodeon, OnDIRECTV, Primordial, TV shorts, Smithsonian Channel, Sony, Space, Universal studio, SyFy, SCT, M, Telemundo, Spanish television, TNT, TNT Series, TRUTV, Universal television, warner channel, WIN sport, etc.
Supported Devices and Platforms
Just like we mentioned earlier, Direc TV go is supported across multiple devices and platforms.
These supported platforms are;
Browsers
Safari
Mozilla Firefox
Internet Explorer
Smart TVs
LG Smart TV
Samsung Smart TV
iOS Devices
Iphones
Ipads
Ipods
Ipad touch
Streaming Devices
Read Also: What Channel is Christmas Music
Coverage Areas
The Direc TV go streaming service is launched for Latin America countries but it is not yet available for all the countries.
The countries that can access this platform are; Argentina, Chili, Colombia, Ecuador, Mexico, Peru, Uruguay.
How to Watch DirecTV Go?
If you are a DIREC TV satellite users, you can still enjoy DIREC TV GO for free, all you need to do is to access the platform website and sign in with your MiDirecTV login details.
To watch DirecTV go as a satellite subscriber,
Download the DirecTV app from your App store or Use the official website.
Click on the login button.
Select MyDIRECTV.
Now enter your login email and password.
Finally Click on Login.
Once you have successfully signed in, you can start watching your favorite movies on DIREC TV GO streaming service.
How To Subscribe to DirecTV Go?
If you are a new user of DirecTV which by implications means that you do not have a MiDirecTV account, then Follow the steps below to subscribe to DirecTV go and enjoy the Streaming quality of the platform.
Go to DIRECTV GO website .
Click on Create Account.
Enter the required details such as your Username, password, email, full name, etc.
Tick to accept their privacy policy.
Click on continue and proceed to enter your credit card details.
DIRECTV GO accepts only VISA or MasterCard credit cards for creating new accounts.
The new accounts are also subject to review and possibly closure if the need arises.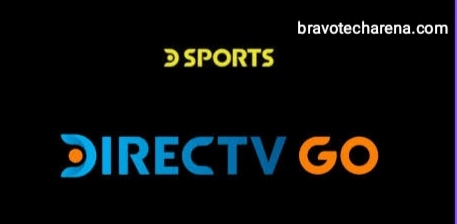 Conclusion
This is all you need to know about the Direc TV go streaming platform.
What is your thoughts?
Let us know by using the comment section below.
directv go price.
#directv go packages
directv go sky, etb Columbia, gratis, prepado