What Channel is Nickelodeon on DIRECTV? [Updated 2022]
What Channel is Nickelodeon on DirecTV
Nickelodeon on DirecTV: The joy of having kids at home cannot be overemphasized but this joy is limited without a Nickelodeon channel to cheer your kids up.
In this article we are going to discuss about Nickelodeon and what channel it is on DirecTV.
What Channel is Nickelodeon?
Nickelodeon is an American TV channel that was developed and launched in 1977 by ViacomCBS.
Nickelodeon or Nick focus on broadcasting kid-friendly contents for teenagers from the ages of 2 to 17 years.
See Also: What Channel is BTN on DirecTV?
As time goes by, Nickelodeon went further to launch many sister channels such as; Nick Jr, Nicktoons, Noggin, Teen Nick, etc.
Nickelodeon airs lots of popular shows like SpongeBob SquarePants, the casagrandes, danger force etc. These shows contributed immensely to its popularity.
This channel therefore has millions of viewers across the states with an approximate of 87 million subscribers in the US.
What Channel is Nickelodeon on DirecTV?
Due to its popularity, Nickelodeon is available on almost all the top cable TV providers and also satellite TV services.
For this reason, you are yo sure to find Nick on DirecTV. Why would you choose DirecTV? This is because DirecTV is a great cable TV provider with one of the best value for money services. They offer budget-friendly subscription plans and great user experience with a broad channel lineup including Nickelodeon and lots of other amazing channels.
With Nick on your DirecTV, your kids will enjoy tremendous amount of kids programs that will keep them happy and activate always.
So it is therefore important that you know what channel is Nickelodeon on DirecTV in order to save you the stress of searching for it among more than 100 others.
See Also: What Channel is Discovery Plus on DirecTV?
The channel numbers for Nickelodeon on DirecTV are;
| | |
| --- | --- |
| Channel Name | Channel Number |
| Nickelodeon East | 299 HD |
| Nickelodeon West | 300 HD |
| Nick Jr | 301 |
| Teen Nick | 303 |
Nick channel numbers on DirecTV.
How To Get Nickelodeon on DirecTV?
To get Nick on DirecTV, you only have to purchase one of their subscription plans. Like I mentioned earlier, DirecTV offers affordable subscription plans for all users.
These plans are;
| | |
| --- | --- |
| Plan | Pricing |
| Entertainment™ | $64.99 monthly |
| Choice™ | $69.99 monthly |
| Extra™ | $79.99 monthly |
| Ultimate™ | $84.99 monthly |
| Premier™ | $134.99 monthly |
DirecTV subscription plans.
With any of these subscription activate on your Direc TV, you can then tune in to channel 299 for Nickelodeon east and Channel 300 for Nickelodeon west.
FAQ
Does Nickelodeon come for free on DirecTV?
No! Nickelodeon is not a free Channel so you have to subscribe to any of the DirecTV subscription plans above to watch Nick on DirecTV.
What channel on directv is Nickelodeon?
Nickelodeon East HD is on channel 299 while Nickelodeon West HD is on channel 300.
What channel is teen Nickelodeon on directv?
TeenNick is on channel 303.
Is Nick Jr on directv?
Yes! Nick Jr is available on DirecTV at channel 301
What channel is Spongebob?
SpongeBob SquarePants is one of the the popular shows aired on DirecTV. You can watch SpongeBob SquarePants by tuning in to any of the Nickelodeon Channels mentioned above.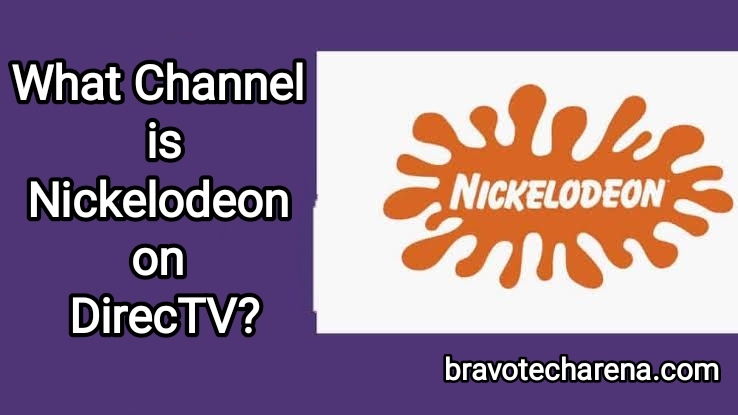 Conclusion
Now that know what Nickelodeon is and the kind of shows aired on Nickelodeon, it is time to start watching all your dream kid programs.
This article has make it easy for you to navigate to your favorite Nickelodeon channel without hassle.
If you encounter any difficulty following the guide above, Let us know by using the comment section below.