DirecTV Playback Failed:
In our various homes today, everyone owns either a streaming device or a satellite receiver.
DirecTV is one of these devices that is popular today and everyone enjoys the HD quality streaming it offers.
However these goodies don't come without hitches, in this article, we are going to guide you on how to fix playback failed on DirecTV receiver.
Why you are facing Playback Failure on your DirecTV?
One of the most common reasons why you are facing playback failure issues on your DirecTV could be due to coax cable issues. If the coax cables you are using to run your system is not made of solid copper, then you have to change these cables to fix the playback failed error on your DirecTV.
See Also: How To Fix Delete a Location Error
How To Fix DirecTV Playback Failed?
If you have changed your coax cables and you are still facing Playback Failure issues, don't panic because you can still resolve the DirecTV Playback failed error by applying this simple troubleshooting process.
Restart your DirecTV receiver
Unplugging and restarting your DirecTV receiver works like magic in fixing the playback error confronting many DirecTV subscribers.
Reset your DVRs and Receivers
If after restarting your receiver and you are still facing playback failure, the it is time to take the bull by the horn and reset all your DVRs and Receivers.
Resetting is one of the most common and easiest ways to get rid of playback failure and many other DirecTV Technical errors.
To reset your DVRs and Receivers,
Look for the red button on your receiver or DVR.
Press the ref button is for a few seconds.
This simple steps will reset your DirecTV DVRs or receivers and consequently resolves the playback failed error.
See Also: How To Fix DirecTV No Sound Issues
Contact DirecTV Customer Support
With the above steps, you should be able to fix any playback failure issue on your DirecTV receiver, however if you still can't get rid of this playback error after applying the methods above then you have to contact the DirecTV customer support for assistance.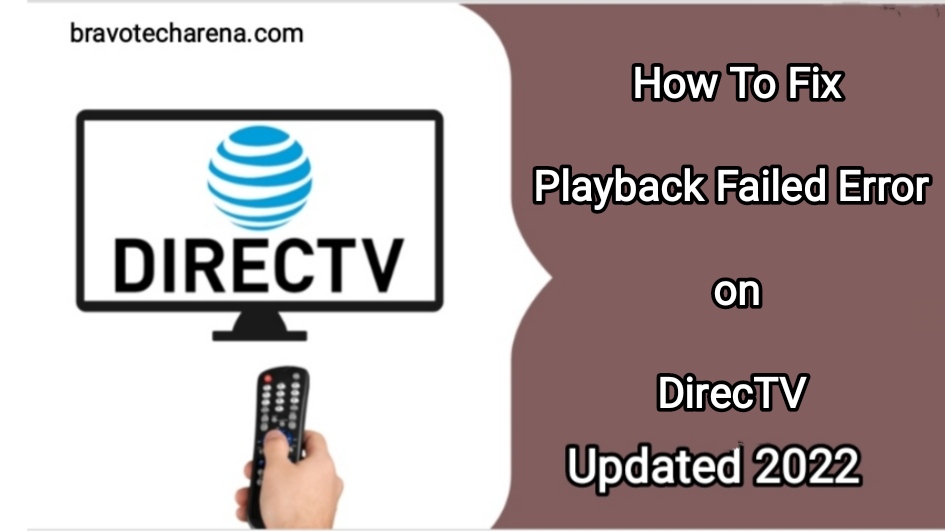 Conclusion
In this article, we have been able to guide you on how to resolve DirecTV Playback errors.
If you encounter any difficulty following the steps above, Let us know by using the comment section below.