MTN Ticktok Bundle Code | How To Subscribe | Eligibility
mtn Ticktok Bundle Code, mtn Ticktok subscription, Ticktok Bundle Code, mtn Ticktok Bundle not working, Ticktok Bundle on Airtel, ticktok bundle on MTN, Ticktok Bundle on Glo, mtn 200 for 2gb code for 7 days, mtn N350 for 2gb, mtn N50 for 200mb.
In this article, we will be discussing what MTN Ticktok Bundle is, how to become eligible to this MTN Ticktok Bundle and how to subscribe with the MTN Ticktok Bundle Code.
What is MTN Ticktok Bundle?
Mtn Ticktok Bundle is a data bundle that MTN rolled out some time back to focus on Ticktok app. This Data bundle as I have mentioned above is majorly for only Ticktok users, However you can also tunnel this Ticktok Bundle to run on All Apps and Browsers (See tutorial here). It was launched together with the famous Instagram bundle.
If you are a Ticktoker or someone that spends a lot of time and data on Ticktok and Instagram then this bundle is right for you because the data bundles here is far cheaper than what you will get when you but the conventional data bundles.
See Also: How To Activate Airtel Double Data
This Ticktok data bundle code is no difference from what we have for MTN social bundles since all fall under the umbrella of social pack.
The Ticktok Bundle offers two cheap and amazing plans which are the N50 for 200MB with a one day duration and the famous N350 for 2GB with a duration of one week (7 days).
The best part of this data bundle is that you can subscribe to as much data as you want and use it to download from any website and browse on any app and also watch YouTube videos using Ha Tunnel Plus VPN.
We will discuss each of these Ticktok bundles and how to activate them using the Ticktok Bundle Code.
Benefits of MTN Ticktok Bundle .
It Saves money
It no limit to daily activation
It offers for data for less money
Eligibility
To become eligible for this amazing MTN Ticktok Bundle there is no heavenly requirements attached to it.
All you need is an active and registered MTN SIM and Also to follow the details below on how to subscribe to the Ticktok Bundle.
MTN Ticktok Bundle Code – How To Get 2GB for N350
To Get 2GB For N350 On MTN Ticktok Bundle,
Insert your MTN sim card into any mobile phone and dial *131*3*4#
You will see pop-up showing the respective Tiktok bundle code.
Proceed by replying 2 to select 2GB For N350.
it's also worth noting that you need to purchase two times to accumulate 4GB.
See Also: How to download with MTN mPulse Data
MTN Ticktok Bundle Code – How To Get 200MB for N50
Insert your MTN sim card into any cellphone and dial *131*3*4#
You will see pop-up showing N50 for 200MB/1 day MTN Tiktok bundle.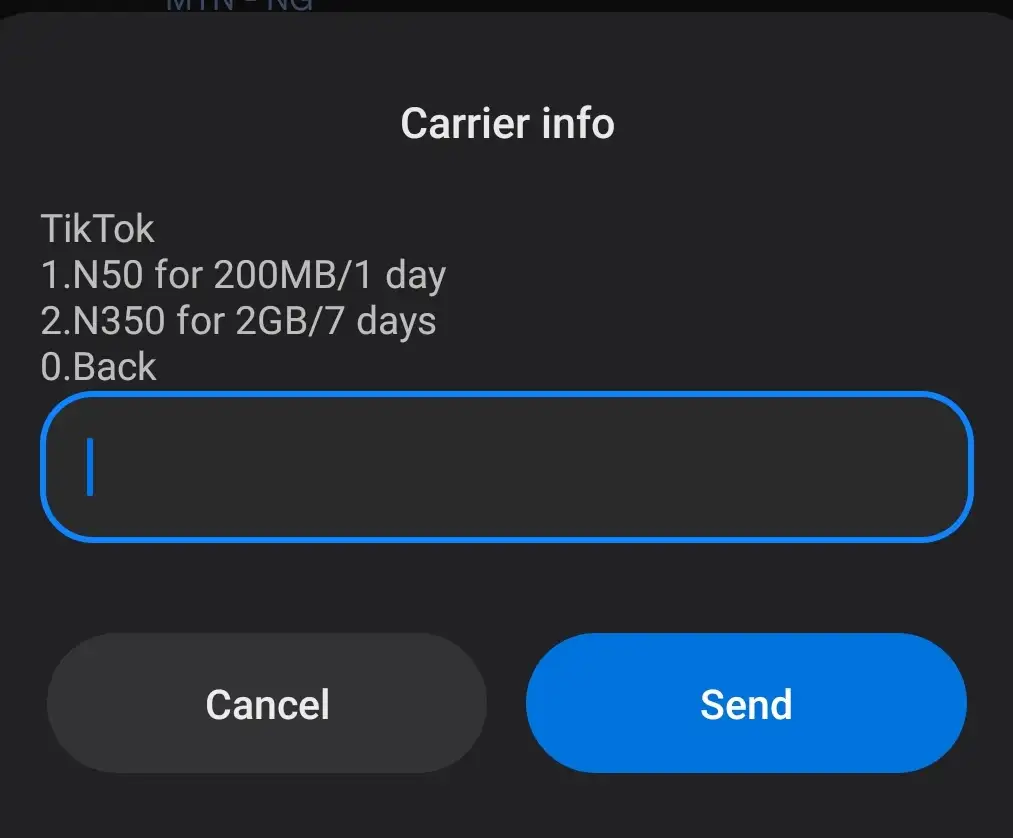 Now Enter 1 to choose 200MB for N50.
How To Browse All Apps with MTN Ticktok Bundle
To be able to browse and download with your Ticktok data all you need to do is download Ha Tunnel Plus VPN and follow the procedures which I posted earlier.
Follow the link below to read the procedures
Conclusion
We have been able to introduce you to Ticktok data bundle on MTN, provide you with the subscription code and Also how to use Ticktok data for all apps and also how to download with Ticktok data bundle.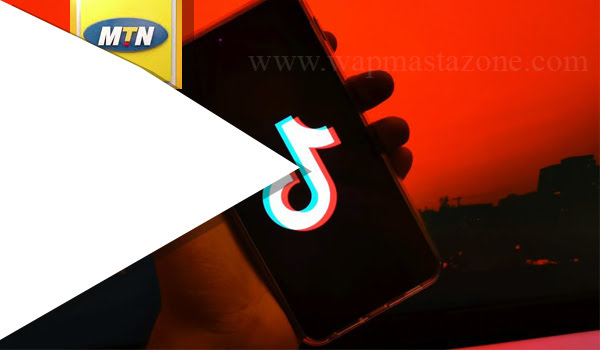 It is important to add that skipping the setup can lead to slow during an internet connection, which in other words it reduces your internet experience.
So, never change your default APN if you want to have a fast and better browsing experience.
If you encounter any problem, feel free to drop it in the comments section, I'm always available to assist you.