Philo on Vizio Smart TV:
Anything that is live exudes a sense of newness. Similar to this, watching live networks offers engaging entertainment.
Live channels also frequently provide interesting content that may be streamed by anyone. In that regard, today's topic will be the Philo app and how to set it up on your Vizio smart TV.
Naturally, since the introduction of smart TVs, we have chosen internet streaming services over conventional cable services.
See Also: Philo Mod APK Download for Android and iOS
Finding the ideal app for our streaming device among those groupings of services is really difficult. The Philo TV app was launched to reduce your hassle.
In this article, we are going to show you how to install and watch philo on Vizio Smart TV using Chromecast, Roku and Firestick.
What is Philo TV?
Philo TV is an online video streaming service that allows you to watch live and on-demand content.
It is a company based in the United States that provides online streaming services.
Philo's operating system is similar to that of online streaming services such as Sling TV, Hulu, Spectrum TV, Fubo TV, and many others.
When compared to other online live TV services, the Philo app is one of the most affordable.
For only $20 per month, you can watch 60+ live channels.
Major live channels such as Discovery, Hallmark, A&E Networks, AMC Networks, ViacomCBS, MTV, Paramount Network, and Nickelodeon can be accessed by adding $5 to your subscription.
Key Features of Philo
Philo TV is packed with amazing and beautiful irresistible features. Below are some of the key features of Philo.
Through the Philo app, we can stream 63+ channels of on-demand and live media material.
The Philo program offers limitless cloud DVR storage.
The Philo app allows you to create 10 user profiles.
Philo is the least expensive streaming service available.
Philo Live TV offers 720P streaming quality.
The Philo app featured prominent networks like AMC, Food Network, and Nickelodeon.
The Philo app has 2.0 stereo audio quality.
On Philo, there are 60,000 videos available on demand, etc.
See Also: How To Install HBO Max on Vizio Smart TV
Is Philo available on Vizio Smart TV?
However we are going to share with you alternative Methods that you can use to get, download, install, stream and watch philo on Vizio Smart TV.
Philo is not currently available on Vizio App Store, but thankfully, if you use the following techniques, you can download to your Vizio Smart TV.
How To Watch Philo on Vizio Smart TV?
There are three methods which I'm going to share with you today on how to get philo on Vizio Smart TV. One of the methods is by the use of a casting device whereas the second method is by the use of Streaming devices. The second method is furthermore divided into two popular streaming Devices (Roku and Amazon Fire TV Stick).
Using Chromecast.
Through Roku.
Via FireStick.
How To Get Philo on Vizio Smart TV using Chromecast
In order to watch Philo on Vizio TV using this method, we'll use a Chromecast device. The good news is that if you are used to Chromecast, you will find this method very easy and conducive.
Connect your Chromecast device to the HDMI port on your Vizio TV before continuing, and finish the configuration process. If you have your Chromecast ready, we can start the procedure right away.
At first, join the same WiFi network with your Vizio TV and Chromecast.
Next, download the Philo app on your Android device from the Google Play Store.
Open the Philo app that was installed and finish the initial setup.
Sign-in to the Philo App with your Philo logins.
Select a video on the app that you want to watch, and then play it.
The Cast icon can be found in one of the app's corners. Click on it.
Your Android Smartphone will look for nearby Chromecast devices that are available.
From the list displayed, Select your Chromecast device.
Wait until the pairing is complete on both devices.
Once the pairing process is finished, you may begin streaming the Philo app on your Vizio TV.
How To Install Philo on Vizio Smart TV with FireStick.
Thankfully, the famous Philo app is supported on a variety of streaming devices. The Firestick is one such streaming device.
So count yourself lucky if you use Amazon Fire TV Stick because the Amazon App Store offers the Philo app natively. Let's now see how to download the Philo app to a Vizio Smart TV through Amazon FireStick.
Through the HDMI connector, connect your Firestick device to your Vizio Smart TV.
Check to see if your Firestick and Vizio Smart TV are on the same Wi-Fi network.
To download Philo, navigate to your Firestick's Home page.
On the Firestick Home screen, click the Search icon located in the upper left corner.
Enter Philo App on the search bar.
Click on the Get button to install the Philo App on your Fire TV Stick.
Open the Philo app once the installation is complete.
Use your Philo login information to access your subscription account.
You can currently start watching your preferred video material from the Philo app on your Vizio Smart TV via Firestick.
How To Install Philo on Vizio Smart TV with Roku.
You can also download and watch the Philo app on Vizio TV using another streaming device called Roku.
I believe you must have heard or used Roku.
Keep reading to see how to install and stream Philo on your Vizio Smart TV.
First Connect your Vizio Smart TV to your Roku Media Player using a HDMI cable.
Then Press the Home button on your Roku remote.
Use the right or left arrow buttons to go Streaming Channels.
Scroll down and click search channels after that.
Enter Philo in the search box and choose the app from the list of results.
Next, click on Get to "Add Channel."
Go To All Apps
Open the Philo App.
Sign in to the Philo account with logins.
If you're a new user, register or create an account with your information.
Add Payment once the choice appears.
Finally Select your preferred Movie to watch on your Vizio Smart TV.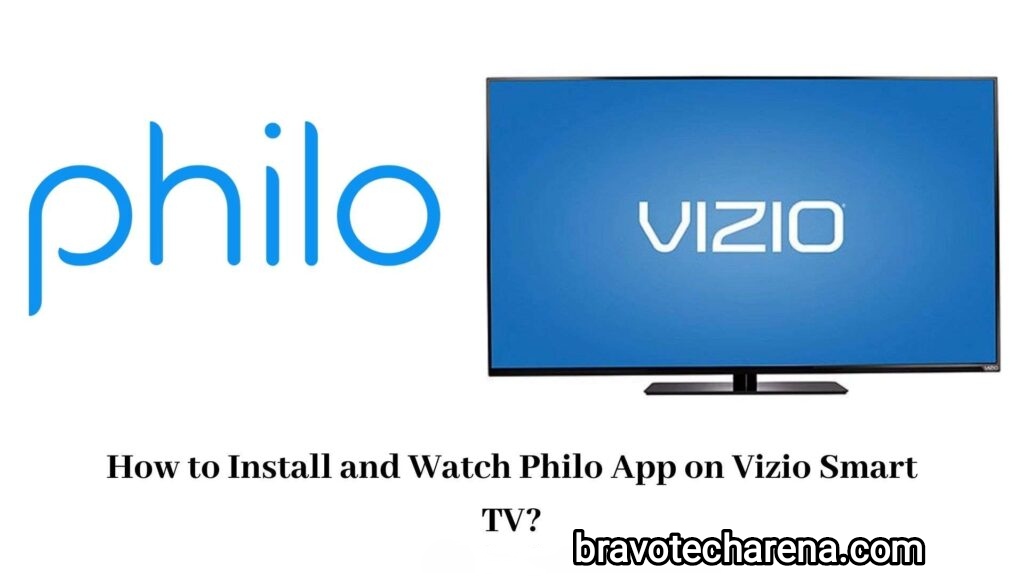 FAQ
How do I get Philo TV on my smart TV?
To get Philo on your smart TV, install and watch through Roku or FireStick or cast it using your Smartphone.
How do I add apps to my Vizio Smart TV that are not listed?
1. Get a streaming device or computer that contains the unavailable app.
2. Connect your device to your Vizio Smart TV with a HDMI cable.
3. Finally watch the not listed app through the Streaming device or computer.
Why can't I get Philo on my smart TV?
Philo is not available on many smart TVs like Samsung, LG Vizio TV etc. However you can use the methods in this article to successfully watch Philo on your smart TV.
Conclusion
This is all there is to know about the Philo app and how you might be able to get it on your TV.
Despite the fact that at the moment the Philo app is not accessible on Vizio TV, we have covered the working methods to watch it on Smart TV in this article.
Which method worked for you, share your thoughts using the comment section below.